I have strength for all things in Christ Who empowers me [I am ready for anything and equal to anything through Him Who infuses inner strength into me; I am self-sufficient in Christ's sufficiency]
Philippians 4:13 (AMPC)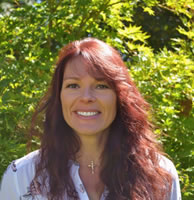 Hi, my name is Nickie. I have always been good with numbers. I could memorize peoples phone numbers and was my mom's walking telephone book, so that led me to pursue my degree in Accounting and Business administration. I am also certified as a QuickBooks ProAdvisor and have over 15 years working with small businesses.
Outside of PA+, I enjoy outdoors doing anything from hiking to yard work with my husband. Time with friends and family, which include my clients, is something I always treasure. I also volunteer with the U Count Campaign by assisting with accounting duties.