Profit Accounting Plus strives to help you and your company thrive!
YOUR OPTIMAL CUSTOMIZED BOOKKEEPING SOLUTION
And you yourself must be an example to them by doing good works of every kind. Let everything you do reflect the integrity and seriousness of your teaching.
Titus 2:7
What does Profit Accounting Plus have to offer your small business?
Profit Accounting Plus (PA+) is a full-service bookkeeping company specializing in QuickBooks accounting software. When you decide to join the PA+ family, you are guaranteed customized plans that offer innovative ways to cut costs, manage your cash, and reach your goals. We have a variety of different services that are offered and would love the chance to discuss your business goals in person to determine which services will benefit your business. These services include, but are not limited to:
Business Clean-up
Growth Planning
Cash Management
Profit Maximization
Financial Statements
Budgets & Financial Projections
QuickBooks Training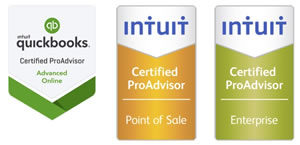 PA+ promises efficient, honest and reliable service that will show you remarkable results. With years of notable experience, you can be confident that your bookkeeping is in trusted hands.